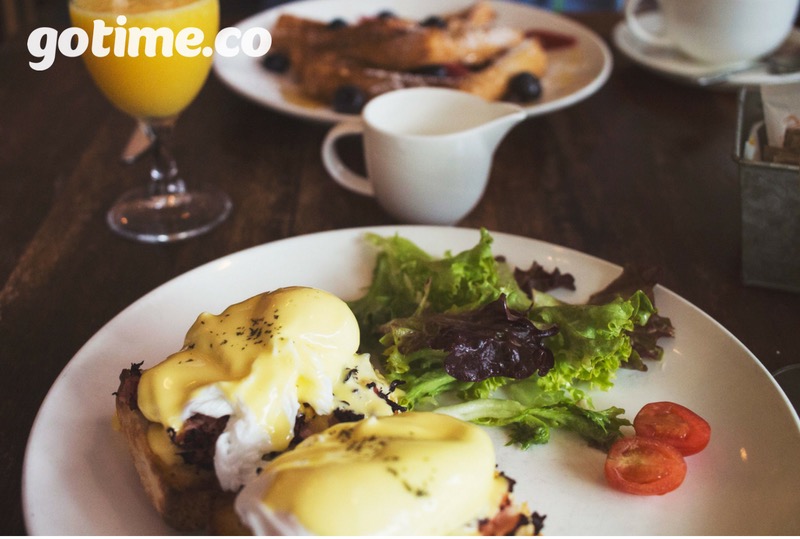 A good breakfast fuels you up and gets you ready for the day.
It is well known that breakfast is the most important meal of the day, but we don't always treat it as such. It often times seems easier to grab a sugary yogurt or cereal on the way out the door, but it can actually be quite simple to have a healthy, quick, and delicious breakfast meal! Below, we have created a list of the easiest and tastiest breakfast foods to eat each morning.
1.Toast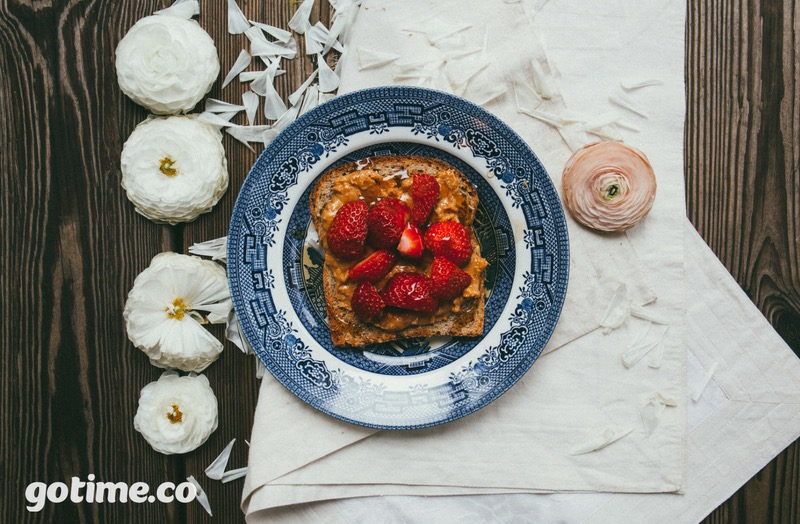 Toast may seem boring, but you can easily fix it up to create an exciting start to your morning! Add peanut butter, banana or strawberry, and chia seeds to whole grain toast to create a breakfast filled with protein, fiber, and omega-3 fatty acids to fuel your body!
2. Eggs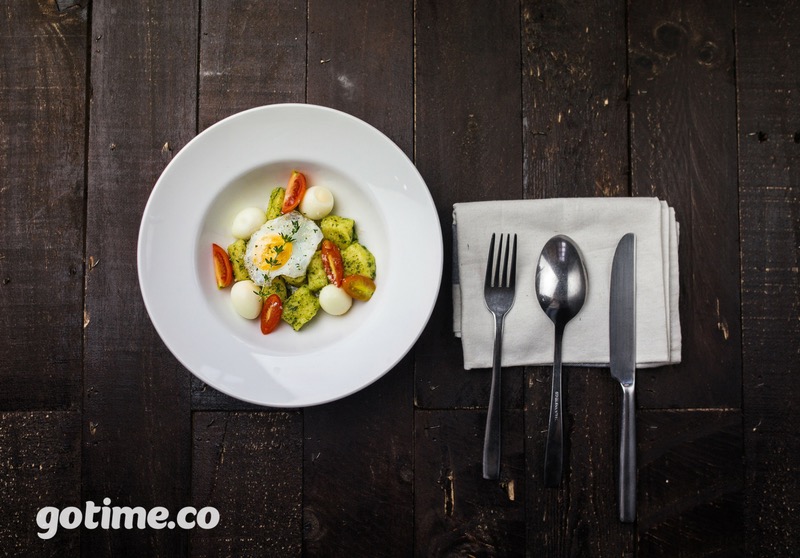 Eggs are great in every form! Not only are they delicious, but they are filled with protein and simple to make. They are great scrambled, poached, in an omelet, over medium, or hard boiled. Serve your eggs with a side of avocado and tomatoes to create an exciting, yet healthy morning meal.
3. Oatmeal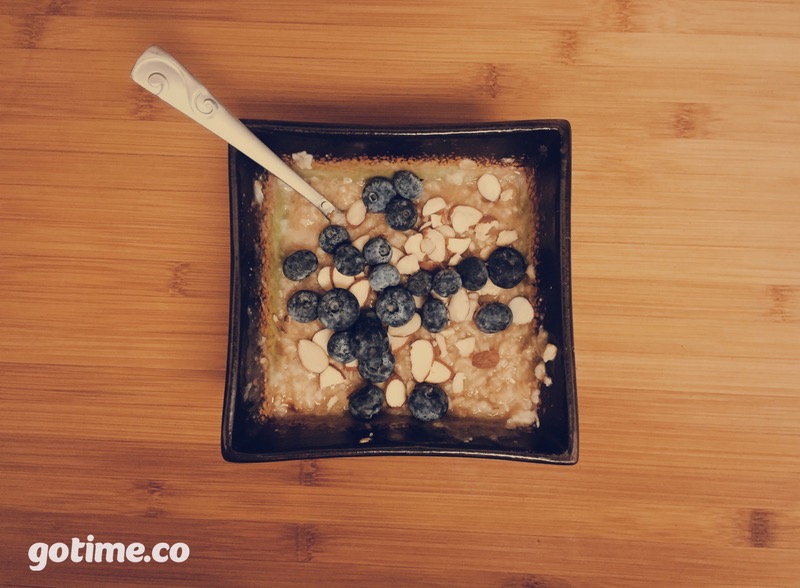 Oatmeal is an energy-boosting, nutrient-filled way to start your morning! Top this meal with brown sugar, fresh berries, bananas, nuts, or dried fruit to create a fulfilling breakfast meal. Oatmeal helps to prevent diabetes and promotes heart health so make sure to include this tasty meal in your breakfast diet!
4. Smoothie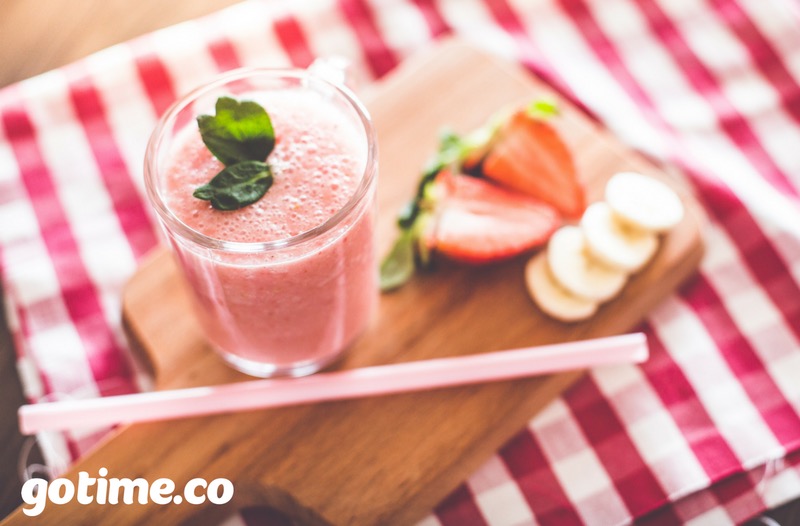 Smoothies are a quick and easy way to give you the proper boost of energy to start your day! Freeze greek yogurt over night and mix it with berries, bananas, and even spinach to get the nutrients you need. Add a splash of almond milk to create a rich and flavorful start to your morning.
5. Overnight Oats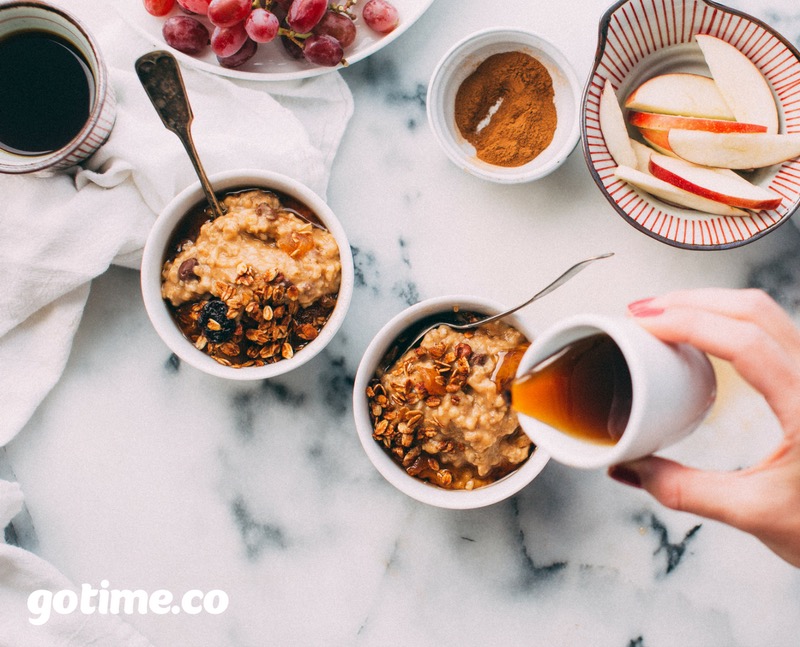 Lastly, for those on the run, overnight oats are a great way to get a healthy head start on your day. The night before, prepare oatmeal, chia seeds, strawberries and raspberries, almond milk, and honey in a tupperware container. In the morning, sprinkle cinnamon on top and you are ready to go! You can even microwave this mixture for a warm start to a cold morning!
After eating one of these healthy options, you will be ready to get a jump start on your day! Make sure to get a good workout in to continue on your quest of living a healthy lifestyle! Check out our article 5 Tips to Revamp your Fitness Routine, to rediscover your active living goals before the New Year!